"iTransparity has been a Game-Changer for our web strategy". – U. S. Healthcare Company
Your Search Ends Here!
Learn why businesses trust iTransparity to power growth.
Ready to get started?
Take your business to the next level with iTransparity
Challenge Accepted
iTransparity solves your digital bottlenecks.

My website isn't getting enough traffic
Without consistent site traffic, you're missing out on valuable visitors, leads, and revenue. Thankfully, custom SEO solutions can get you back on track by boosting your presence in search engine results, so more people can find and visit your site.
Boost your presence in search results
Capture targeted site traffic
Turn site visitors into leads and customers

My CPL from digital ad campaigns is too high
Tired of wasting dollars on ad campaigns? Our paid ad experts can help streamline your bidding strategy and refine ad targeting, so you get the maximum impact from your ads.
Engage your audience where they browse online

My website isn't
generating enough leads
Struggling to get qualified leads in your pipeline? Turn up the dial on your lead generation with digital marketing plans, tailored to your goals and budget.
Fill up your lead pipeline
Reach your most valuable audience
Maximize conversion opportunities

My marketing and sales data is disconnected
Don't let leads slip through the cracks. Unify your sales and marketing efforts with Nutshell and MarketingCloudFX, to provide end-to-end reporting and analysis of your data.
Unify sales and marketing data
Prioritize leads with data-backed insights
Turn opportunities into closed deals

We're unable to hit our SQL and revenue goals
Not happy with lead and revenue numbers? Attract and close more SQLs and watch sales soar with personalized revenue marketing.
Keep your sales team busy
Drive more revenue from online marketing

Managing digital
campaigns takes too much time
We get it — managing and optimizing digital campaigns takes a lot of work. Our comprehensive, do-it-for-me services save you time and money, so you can focus on what you do best — running your business.
Automate campaigns for smarter marketing
Harness the power of 500+ industry-certified professionals
By the Numbers
Our best-in-class digital marketing agency impresses customers with impactful results and wows them with stellar customer service.
Decrease in PPC cost per lead
Increase in organic sessions
Increase in website traffic and leads
Increase in organic transactions
World-Class Technology Powering Our Campaigns
Our clients achieve tangible results because of our winning combo — expert digital marketers and insights from our technology platform, MarketingCloudFX. iTransparity has engineered a custom-built software platform designed to help clients make smarter marketing decisions using tools like IBM Watson and Google Cloud Platform. Get real-time analysis on how your website is performing, what your pipeline looks like, what your competitors are up to, and what opportunities exist in your industry.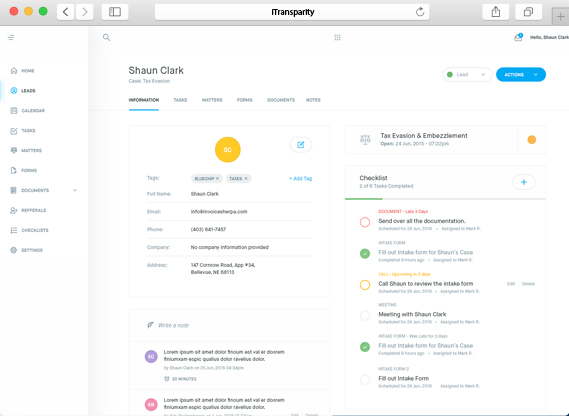 How We Drive Revenue
Looking to power up your digital strategy? iTransparity offers a wide range of digital marketing services that work together to attract, delight, and convert leads. Toss in our proprietary tech-powered suite of tools, and your campaign is unbeatable.

Content Marketing Services

Create & manage powerful ad campaigns
Programmatic Advertising Services
Social Advertising Services
Geofencing Advertising Services
Collect, analyze and deploy marketing data
Improve brand messaging and conversion
Landing Page Design Services
Social Media Management Services
Driving Digital Revenue For Our
1000+ Satisfied Customers
Empowering Your Business
With Actual Results
Discover how we can help your business grow.
After just 3 months together we made more progress than our previous agency had in 10 months. This growth in performance after such a short period has far exceeded our expectations. It seems rare that an agency can offer such a good service and terms at the same time.

Jeff Sewell
, Alarm Systems Provider in MA
We've been very impressed with iTransparity's great skills of search engine ranking and SEO and the evolution to keep ahead of the changing SEO environment. We rely on them for all our websites rankings to always beat the competition and move us to number one. Great Job, Wonderful Team!

0
Digital Marketing Masters On Staff